How to Help
Here at Little Bramley Farm Horse Sanctuary we are always looking for help in the continuing struggle to give these animals the life that they deserve. We are self funding and have been since 2005 but with the rising costs, hefty bills for feed and bedding, plus the inevitable costs of essential veterinary care which runs into thousands each year, we are going to promote 2016 as a fundraising year to help with future costs.
There are many ways you can help us to achieve our goals.
Adopt a Horse
You will receive a Certificate of Adoption and picture of the horse or pony you wish to adopt plus a description of how they arrived in the care of the Little Bramley Farm Horse Sanctuary.
If you'd like the adoption certificate to arrive on a certain date, please enter it in the "Comments" box at the end of the order process and we'll do our best to make it happen!. For more information visit our Adopt a Horse page. We will shortly be listing all horses and ponies for adoption.
Donate
The costs of running a horse sanctuary are huge and we are reliant on the goodwill of people just like you.
Our vet bill is up to £ 2,000 with micro chipping, castrations, vaccinations for all, Tinkerbells eye treatment, Archies tumour, Wellys laminitis ..... it soon mounts up. Any donations, even as little as £ 1.00 helps us and our animals enormously. Please visit our Donations page.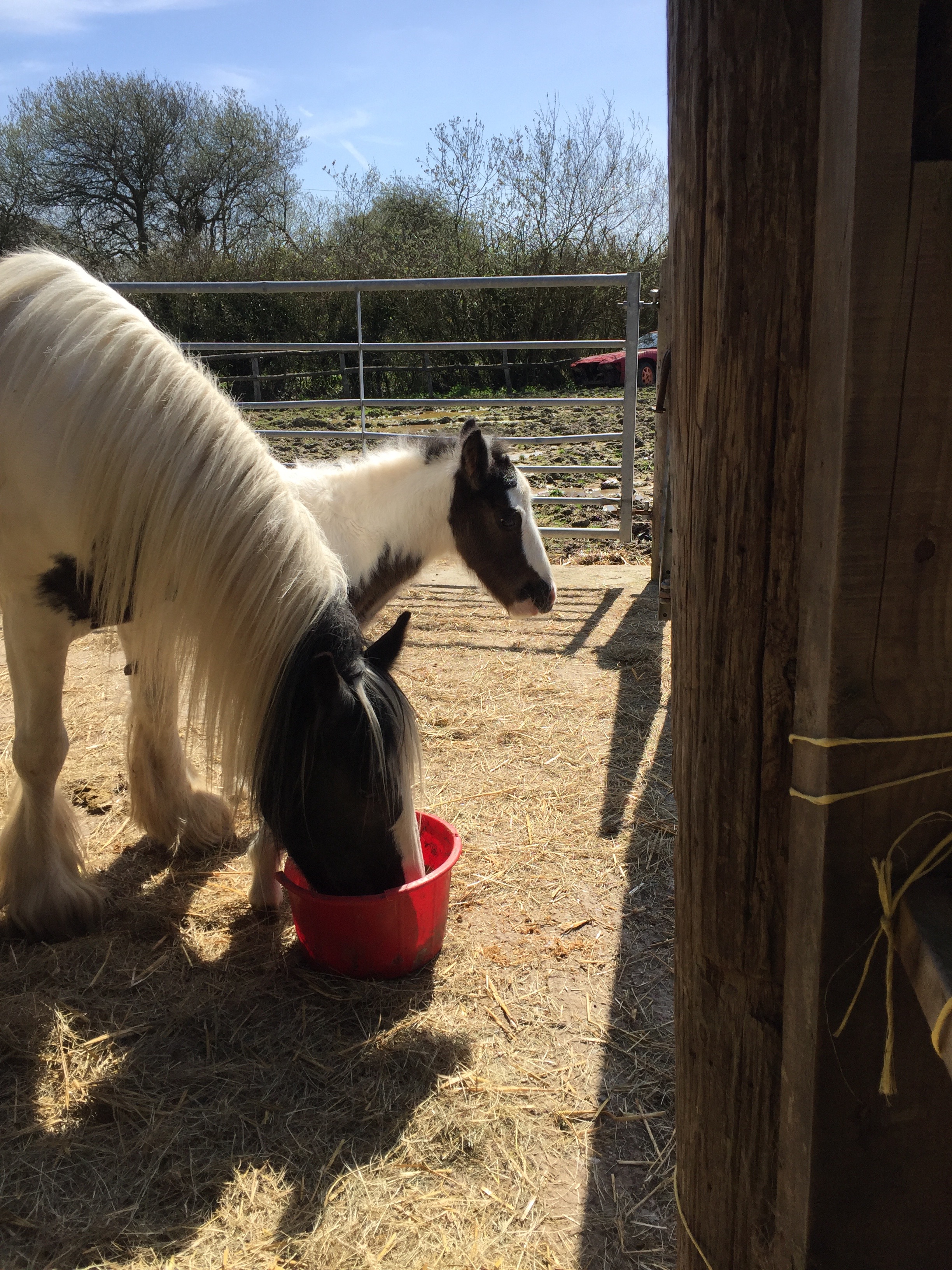 Volunteering
We are hugely lucky to have so many able and enthusiastic people to help us out but we are always looking for more!! Please visit our Volunteering page to find out how you can help.
Volunteers are very important to us. Giving your time to help us - whether it is hands on with the horses and ponies in our care, assisting with our general administration or helping out in our fund raising activities - makes a real difference to our work.